REAL-TIME

CONNECTED NAVIGATION

Navigate your world more easily. Get up-to-the-minute traffic updates, check local fuel prices, find parking options and more when you're on the go. Connected Navigation† delivers real-time information directly to your (properly equipped) vehicle. Keep your hands on the wheel and use Enhanced Voice Recognition to tell the System what you need. It will respond quickly and accurately.
---
KEY FEATURES

Real-time info equals real time saved. Your GMC Connected Navigation† System looks and works like a smartphone, connects to the cloud, and provides real-time information on roads, restaurants and points of interest. Opt in to Predictive Navigation and your system will remember and choose preferred routes based on your driving habits.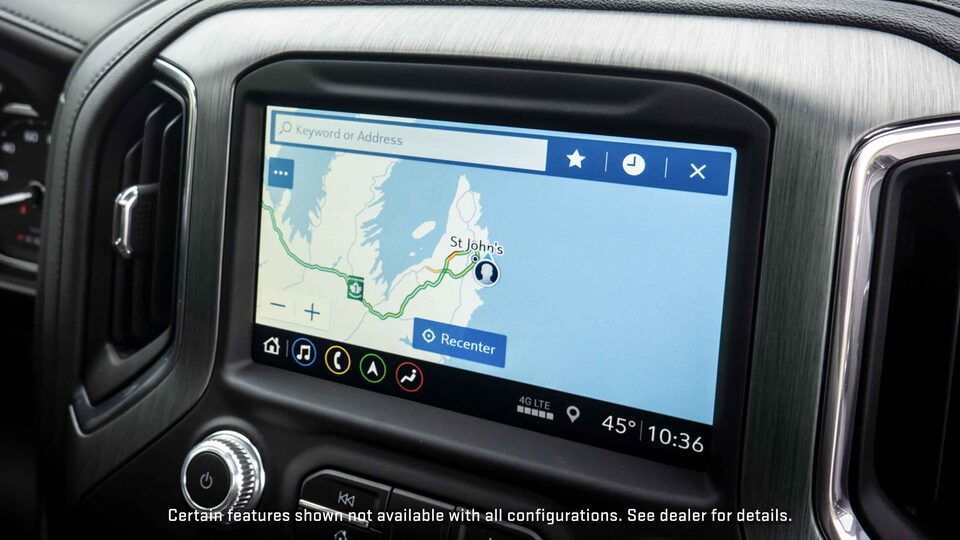 ---
---
REAL-TIME TRAFFIC

†



Connected Navigation makes it easier to get where you're going. Give on-screen or voice commands to quickly access live traffic information, search local fuel prices, parking options and more.
ENHANCED VOICE RECOGNITION

Our voice-command system has been enhanced to be faster, respond more accurately to commands and understand a more natural way of speaking. Now with two cabin microphones to help recognize even longer, more complex commands.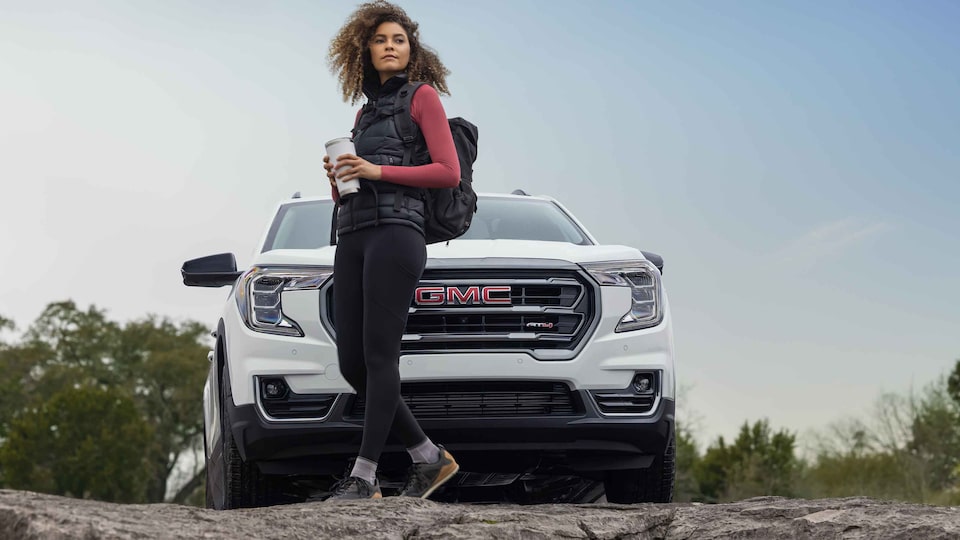 REAL-TIME POINTS OF INTEREST

†



Get the most up-to-date information on favorite restaurants, local attractions and more — including hours of operation and phone numbers for nearby shops and retailers.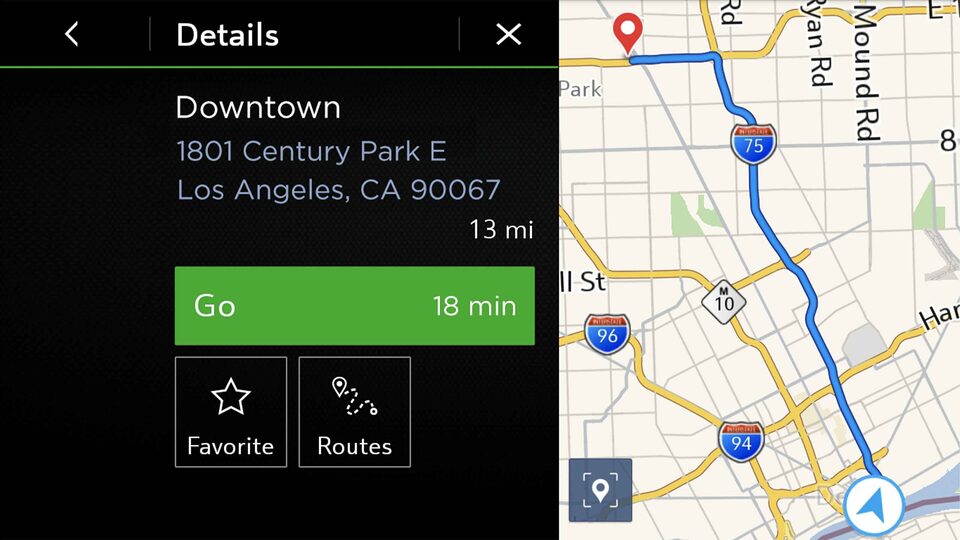 ---
---
PREDICTIVE NAVIGATION

†



This opt-in feature helps your navigation system learn your preferences — like where your favorite places are and your preferred ways to get there.