BE SAFE OUT THERE
ONSTAR®

For 25 years, OnStar has brought peace of mind to Members by providing an Advisor who is ready to help when needed. But confidence isn't the only thing you get as an OnStar Member. Here are a few ways OnStar can help make driving even better.
---
KEY FEATURES

Unfamiliar roads, bad weather, nightfall — and you, driving alone. But with OnStar, you're not alone. Our OnStar Advisors are there for you and your family 24/7/365. Ready to help you whenever and wherever needed — with care, kindness and cutting-edge technology. Key features include:

---
ONSTAR PLANS

There's a plan to meet the needs of every driver and their family. Upgrade your drive and get the safety and connection you and your passengers deserve.

---
ONSTAR & GMC CONNECTED SERVICES

REMOTE ACCESS PLAN
New 2024 GMC vehicles in the U.S. will come equipped with three years of the Remote Access Plan, which gives you simplified remote control of your properly equipped vehicle and unlocks a variety of great features in your myGMC Mobile App.† The Remote Access Plan† includes:

Remote Commands†

Map Tab† with navigation†

information

Vehicle Health

On-Demand Diagnostics†
---
ONSTAR PREMIUM PLAN
New 2024 GMC Denali and Denali Ultimate vehicles, HUMMER EV SUV and HUMMER EV Pickup in the U.S. will come equipped with three years of the OnStar Premium Plan, which includes:

OnStar Safety & Security,† including the OnStar Guardian® App† and more

Connected Vehicle Plan, including connectivity for:


In-Vehicle Wi-Fi® Hotspot† Data

In-Vehicle App† Access

Remote Access†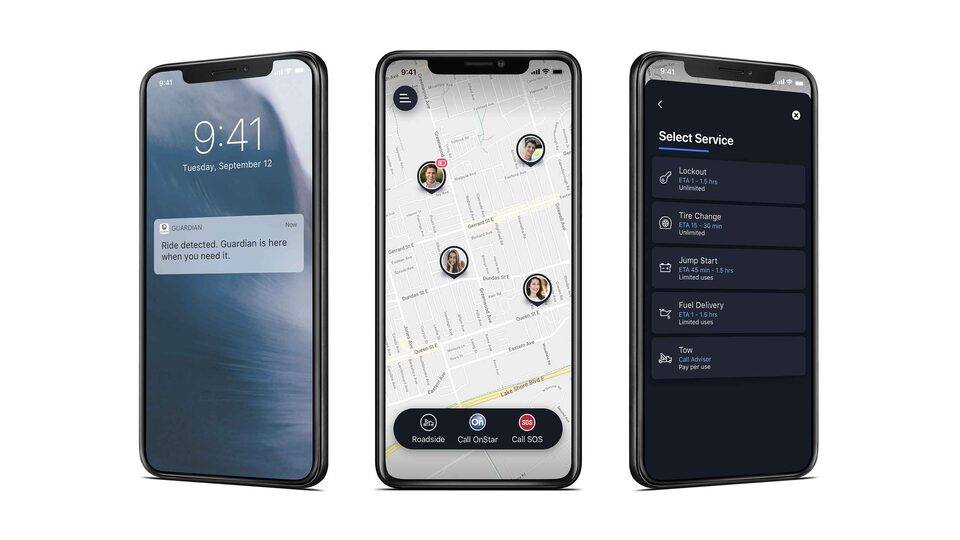 ---
---
ONSTAR GUARDIAN™ APP

Now you, and up to 7 loved ones, can take the added peace of mind that OnStar provides almost anywhere you travel, with the OnStar Guardian™ app†. Whether you're in your vehicle or a friend's car, you'll have support and access to these select OnStar safety services, right from your phone:

MOBILE CRASH RESPONSE
No matter what vehicle you or your loved ones are in, you can get help in a crash from an OnStar Emergency Advisor† who is ready to help 24/7.

ROADSIDE ASSISTANCE
You or a loved one can get a tow, a battery charge, help with a flat tire, have the doors unlocked or even get fuel if you run out of gas.

LOCATION STATUS

†



You can view loved ones' location on a live map, share and save locations, even get notifications when they leave for or arrive at their destination — so you'll know when they get there safely


ONSTAR SAFETY & SECURITY PLAN

Feeling protected goes a long way. With the OnStar Safety & Security Plan, you have specially trained Advisors who can help in a crash or with roadside trouble and even locate your car if it's stolen. Plus, you get the OnStar Guardian app so you have safety services on your phone anywhere you go. It's 24/7 help you can count on — everywhere.
ESSENTIALS PLAN

Everything you need to feel confident and connected on every drive. Wherever you go, you have OnStar safety services and Emergency Advisors ready to help 24/7. Plus, you can use the vehicle mobile app to control your car from anywhere.
PREMIUM PLAN

You can have it all. The Premium Plan gives you OnStar safety services, including the OnStar Guardian app, for 24/7 help on the go. Plus, stay connected to the entertainment you love with In-Vehicle Apps, unlimited data and more. All while controlling your car from anywhere with the vehicle mobile app.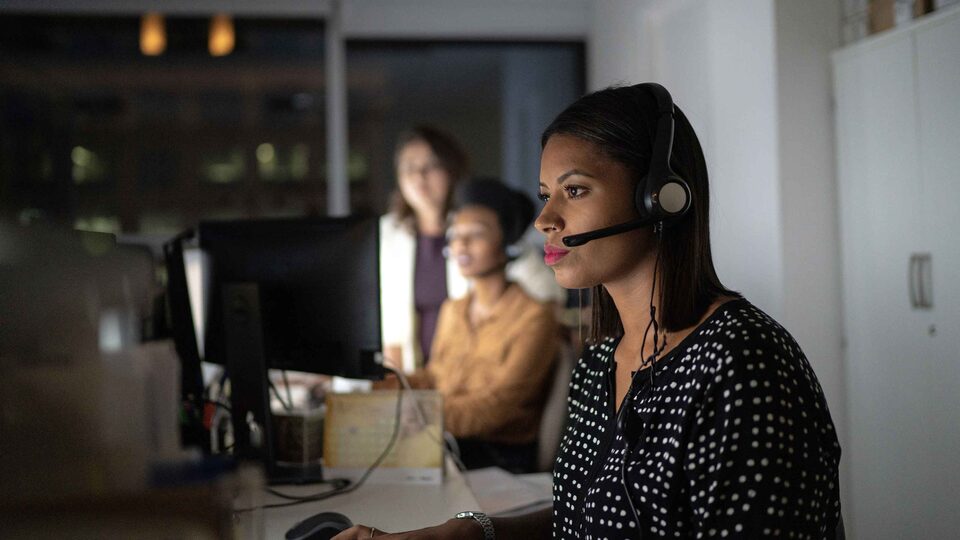 ---
---
ONSTAR EMERGENCY ADVISORS

OnStar Emergency Advisors are the heart of who we are. Because what they do is vitally important, every OnStar Emergency Advisor is specially trained to provide a breadth of services. Including a special team of OnStar Emergency Advisors†. These Advisors are trained and certified by the International Academies of Emergency Dispatch. They're available 24/7/365 to get help quickly and offer critical assistance until it arrives.

ONSTAR INSURANCE

Helping you feel secure in your vehicle comes naturally. After being at your side for decades, we're happy to introduce OnStar Insurance†: a new company that offers auto and home coverage, and understands what GMC owners need. It's smart, personalized and an easy-to-use experience for you.

OnStar Insurance aims to develop an insurance experience that is:

SECURE

Drive with added confidence, knowing OnStar Insurance is protecting you, your passengers and your vehicles whenever the unexpected happens.
INTELLIGENT

Utilizing embedded in-vehicle technology, OnStar Insurance offers personalized rates that reward you for safe driving and are tailored to the way you drive.†
EASY

OnStar Insurance makes it easy for you to protect both your vehicle and your home. Keep what you love protected through the power of OnStar Insurance.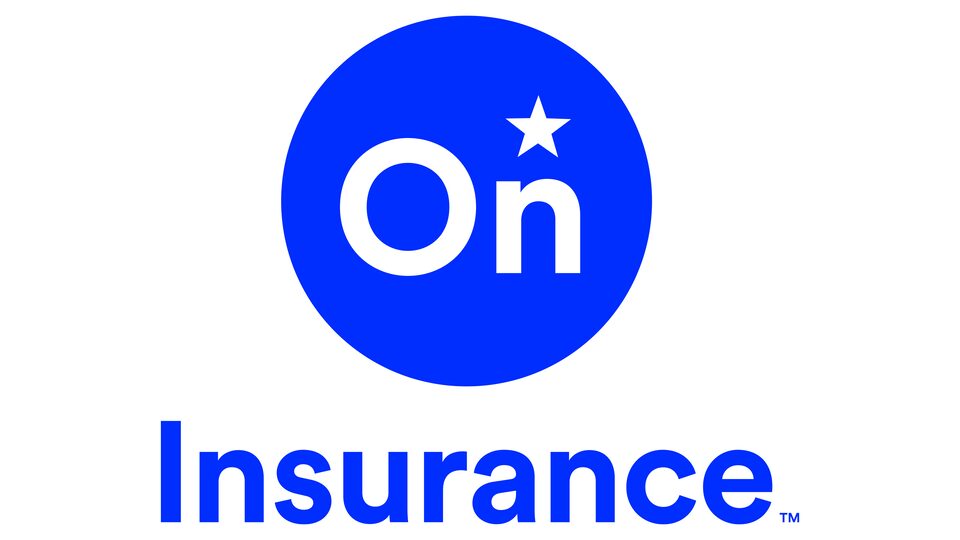 ---
OnStar Insurance helps promote peace of mind. Find added confidence at home and behind the wheel. Get a fast online quote for auto or home coverage at onstarinsurance.com or call 1.888.495.4674 today.