WI-FI® HOTSPOT

Hotspot to go. Whether you're on a business trip and need to stay in touch with the office or on a family vacation and need to keep the kids entertained — connectivity has never been more important. And with GMC, it's never been easier. GMC's Wi-Fi Hotspot† is available on most GMC vehicles.

---
SERVICE DETAILS

Streaming, posting, gaming and working from anywhere is no problem with GMC's suite of Connected Services,† including a built-in Wi-Fi Hotspot with a reliable internet connection. No need to invest in add-on accessories or a mobile hotspot — everything is seamlessly integrated.
---
---
WI-FI HOTSPOT

Traveling with a built-in Wi-Fi Hotspot means the connectivity you enjoy at home doesn't have to be left behind when you're out on the road. Your passengers can stream movies and television, download games, surf the web, and even post on social media, all while on the go.

Connect up to 7 devices at once
Strong Wi-Fi® connection

Connect up to 50 feet from your vehicle†

KEEP PASSENGERS ENTERTAINED

Miles and smiles. Three kids, seven devices, no problem. Your integrated GMC Wi-Fi® Hotspot† can handle it. And you can keep everybody happy for miles.

---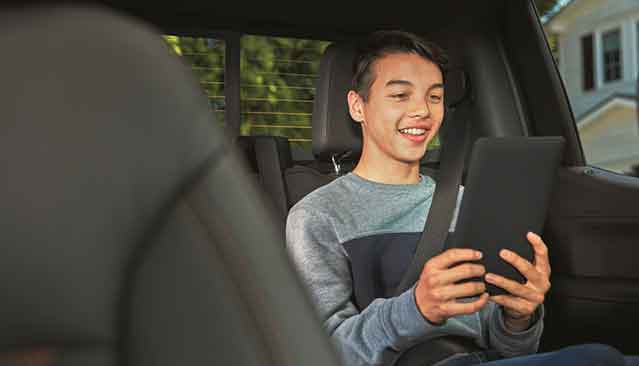 ---
---
WARNERMEDIA™ RIDE APP

Passengers can now ride together and stream separately with the new available WarnerMedia RIDE† app and a compatible device connected to a vehicle's Wi-Fi® Hotspot†. With this new streaming service and an unlimited in-vehicle data plan, friends or family can access more than 1,000 hours of live and on-demand movies and TV shows from the comfort of a GMC vehicle.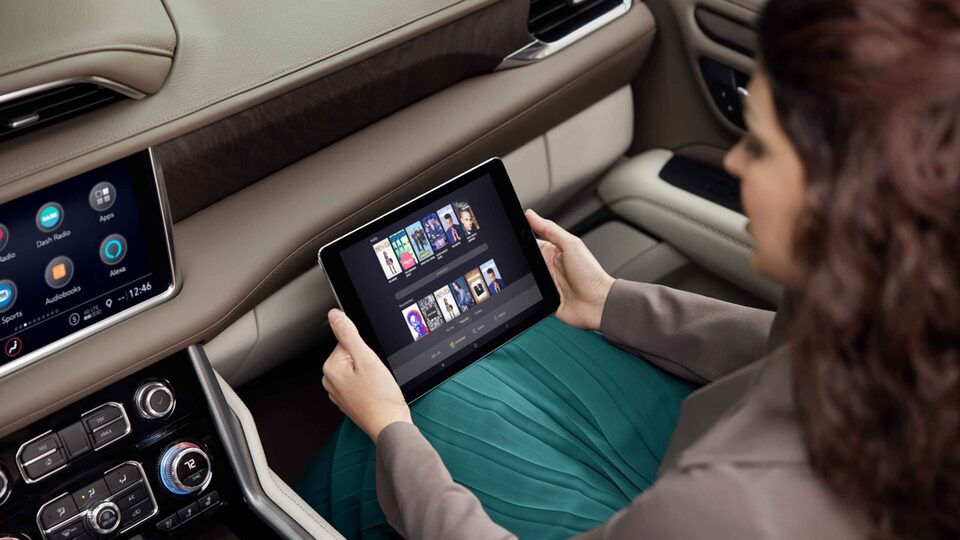 ---
---
STREAM MOVIES AND TELEVISION

Stream your favorite media and enjoy cross-country entertainment with strong speeds.
---
---
DOWNLOAD GAMES

With reliable Wi-Fi Hotspot access, you can visit the App Store† and download your favorite games to keep leveling up on the go.

---
---
SURF THE WEB

Stay in the know by checking your email and browsing new sites while seeing new sights.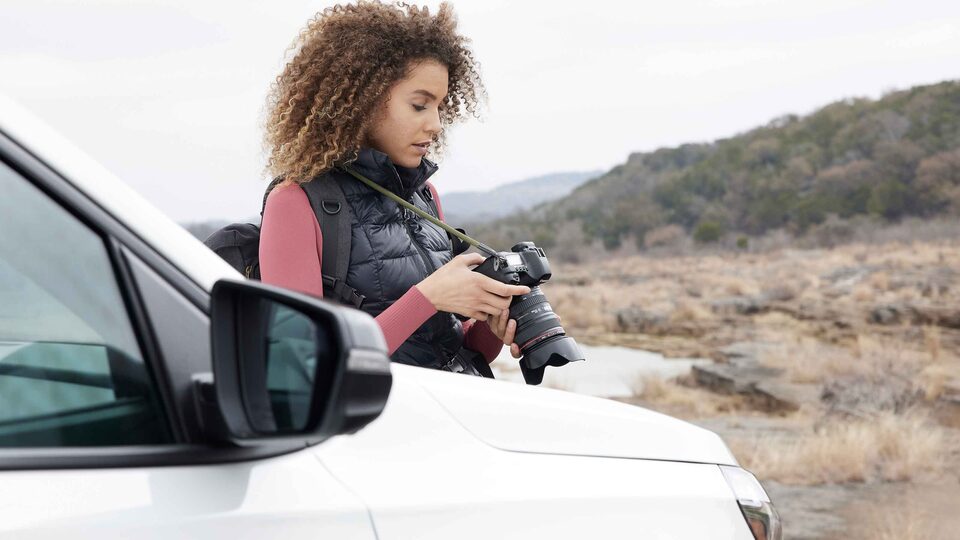 ---
---
POST TO SOCIAL MEDIA

Keep in touch with friends, post your vacation pics and follow the latest social trends, all from the comfort of your vehicle.
---
---
WORK FROM THE ROAD

No need to shy away from big files or projects. Work from the road with full Wi-Fi®† capabilities: Send and answer emails. Execute projects remotely. Upload and download large files quickly and easily. Participate in video chats and meetings.
CONNECTED SERVICES PLANS

Your GMC's suite of personalized Connected Services is designed to help you keep up with your busy life. And help protect you while you're doing it. Find plans and services tailored to you and your family.