SUPERTRUCK SECRETS
DECLASSIFIED

---
---
---
The world has long wondered how the revolutionary GMC HUMMER EV Pickup does the things it does. So now, we've declassified everything you've wanted to know.
The supertruck is starring in a series of films that explains how to use the features that have earned it supertruck status.
So, grab your popcorn and discover how the GMC HUMMER EV Pickup makes the previously impossible easy to do, and the latest technologies easy to use. All so your wildest realities eclipse your wildest dreams.
GMC HUMMER EV PICKUP DECLASSIFIED VIDEOS

AVAILABLE 4-WHEEL STEER WITH CRABWALK™

†
How do you maneuver around the gnarliest boulders when the only way forward is actually diagonal?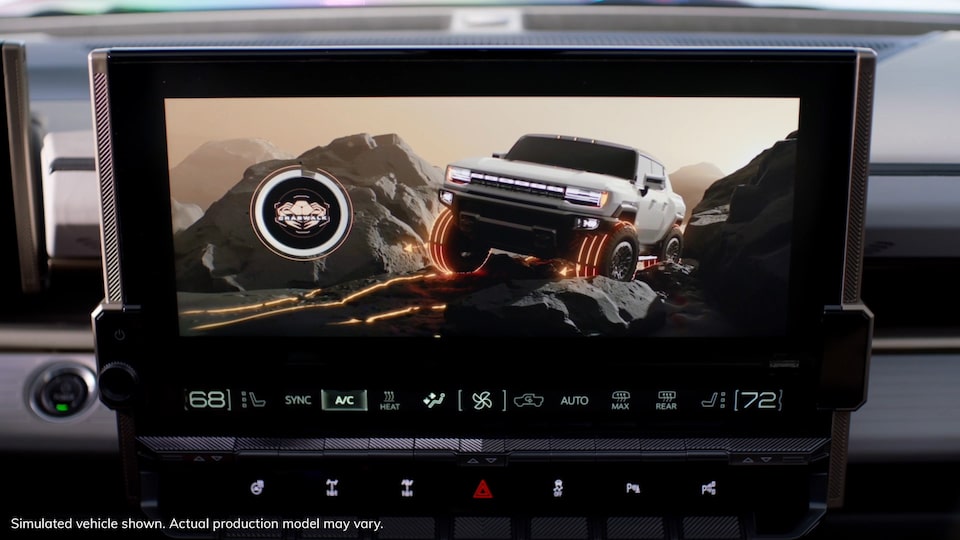 AVAILABLE AIR RIDE ADAPTIVE SUSPENSION
How do you rise up to meet any challenge nature puts in your way and lower for optimal aerodynamics?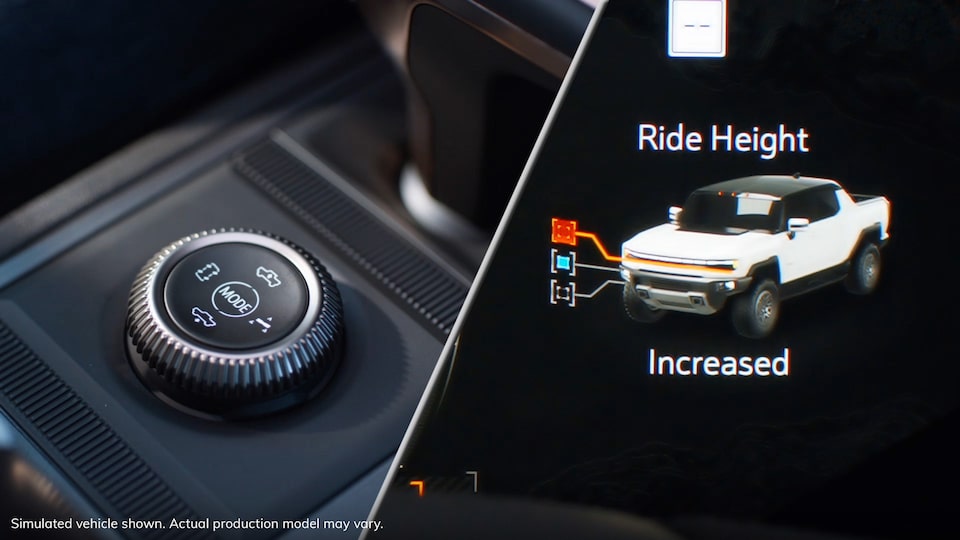 CHARGING AT HOME

How do you conveniently plug into the power you'll need for tomorrow's adventures from the comfort of home?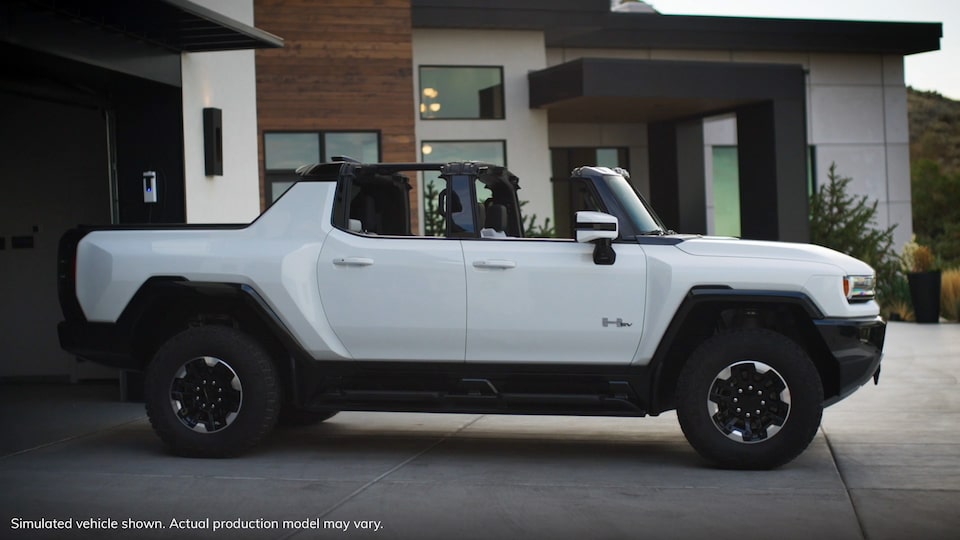 DRIVE MODES

How do you select the precise vehicle characteristics to match your driving situations just by turning a dial?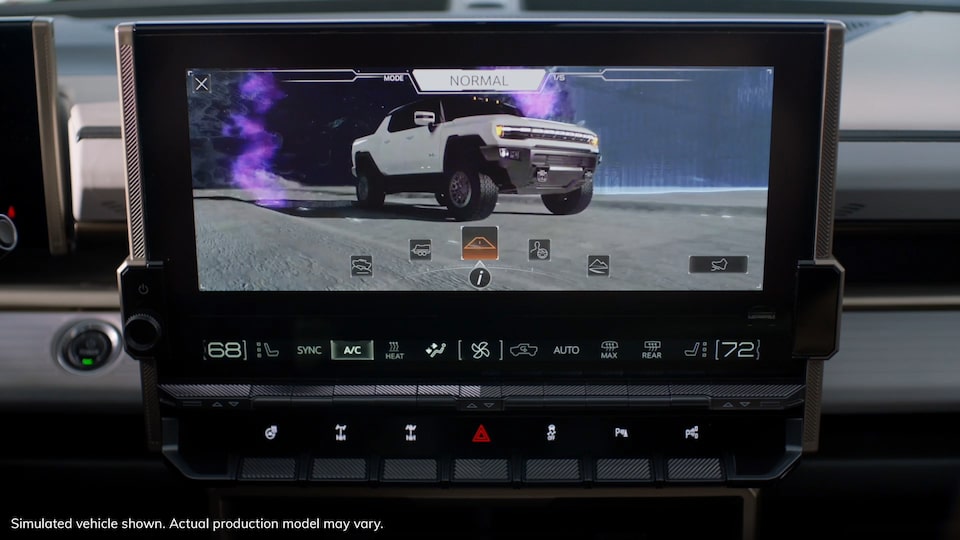 IN-VEHICLE ENERGY APP

How do you take the guesswork out of knowing when and where to charge and even schedule your charging?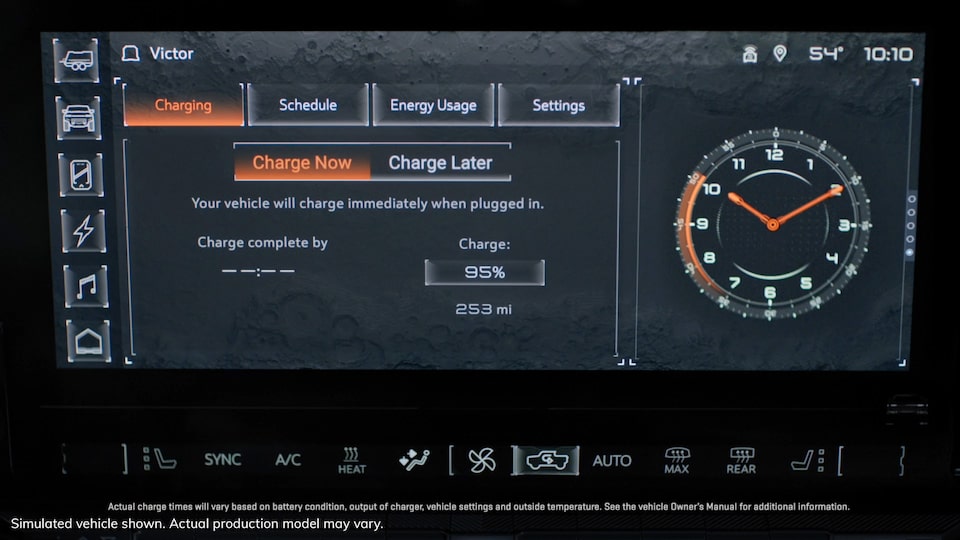 INFINITY ROOF

How do you bring the world in and open up to a fully immersive experience?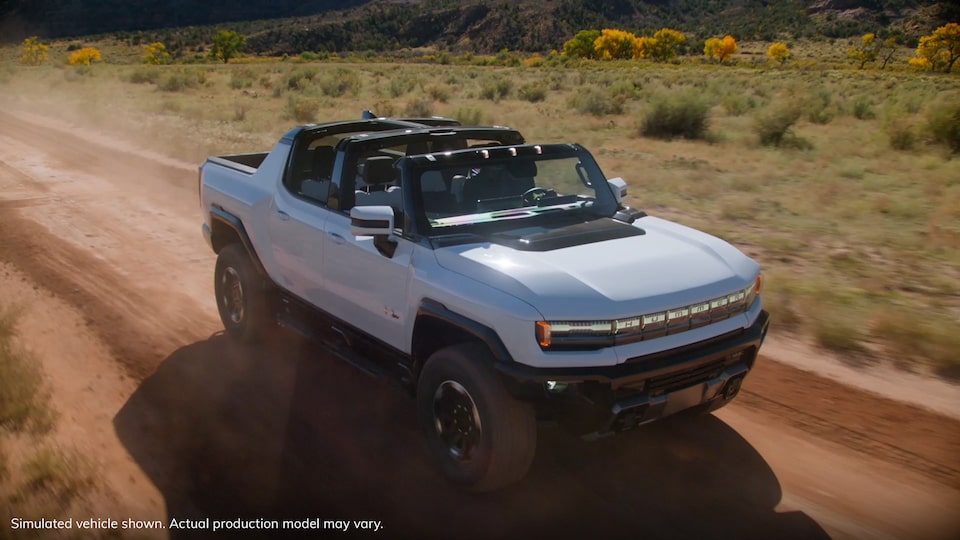 AVAILABLE SUPER CRUISE DRIVER-ASSISTANCE TECHNOLOGY

†



How do you experience truly hands-free driving—including hands-free lane changing?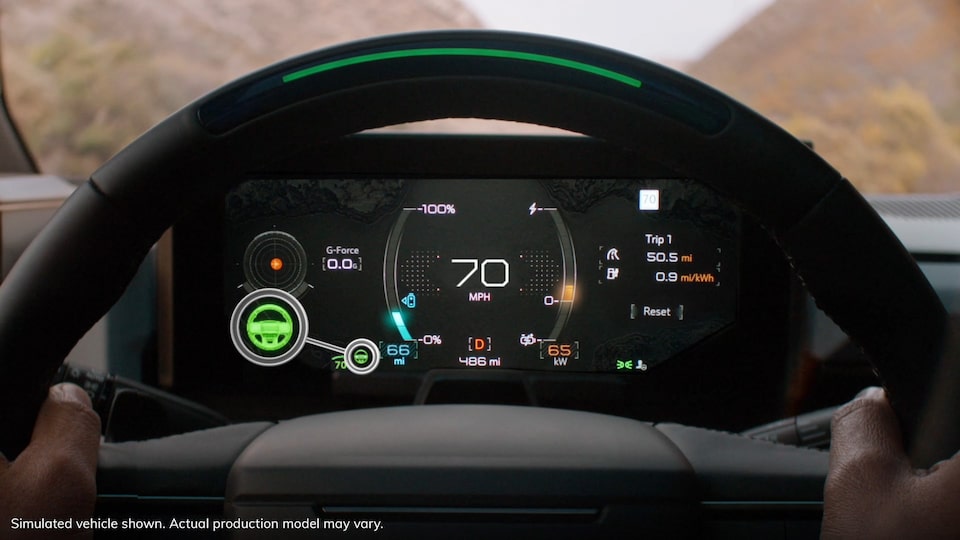 AVAILABLE ULTRAVISION WITH UNDERBODY CAMERAS

†



How do you see the rocks get rocked, the water be forded and the seemingly insurmountable be climbed? 

AVAILABLE WATTS TO FREEDOM

†



How do you rocket from a standstill to 60 mph in less time (like around 3 seconds†) than it takes to say, "Let's do that again"?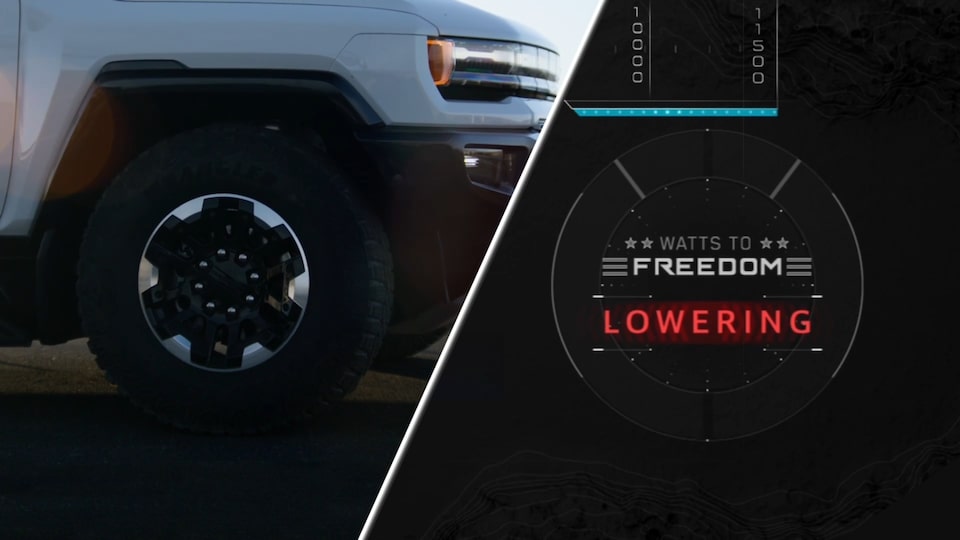 Not surprisingly, the supertruck has many more secrets to reveal, so these are only the first of many more videos coming to screens near you.
---
---
MORE STORIES
---
Take an immersive, multisensory gaming experience and add cinematic 3D graphics. Engineer it into the world's first all-electric supertruck—with you in command of every driving aspect.

---
Dive into the details behind the GMC HUMMER EV Pickup's (initial availability Fall 2021) groundbreaking technology, as well as the story behind its unique interior design.

---
Get a first look at available accessories specially designed for the GMC HUMMER EV Pickup and SUV.