---
RECEIVE UP TO $80 IN REBATES†
when you combine offers on the purchase and installation of two sets of select brake pads and four select brake rotors
---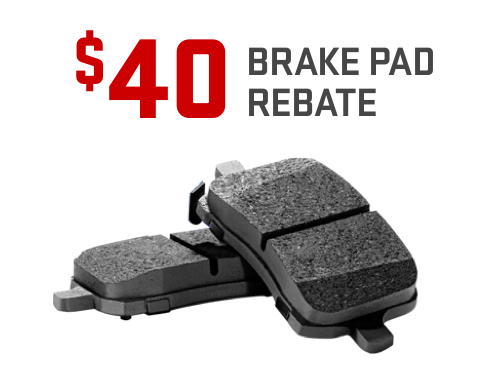 ---
---
GM GENUINE PARTS & ACDELCO BRAKE PADS

$40 rebate† on the purchase and installation of front and rear GM Genuine Parts Brake Pads, $30 rebate† on ACDelco Gold Brake Pads or $20 rebate† on ACDelco Silver Brake Pads

---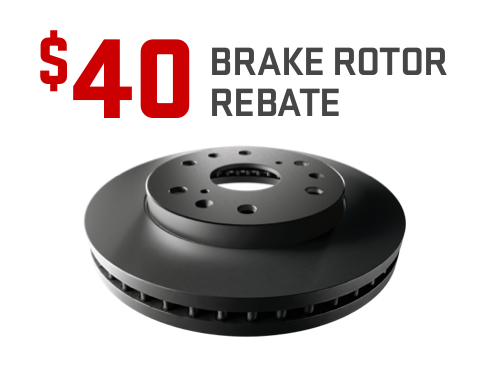 ---
---
GM GENUINE PARTS & ACDELCO BRAKE ROTORS

$40 rebate† on the purchase and installation of four GM Genuine Parts Rotors, $30 rebate† on four ACDelco Gold Brake Rotors or $20 rebate† on four ACDelco Silver Brake Rotors

---
---
---
ACDELCO WIPER BLADES
$15 rebate† on the purchase of any three ACDelco Original Equipment Wiper Blades, $12 rebate† on the purchase of three ACDelco Gold Wiper Blades or $9 rebate† on the purchase of three ACDelco Silver Wiper Blades

---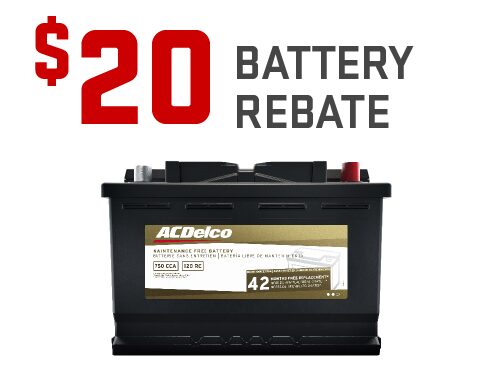 ---
---
ACDELCO AUTOMOTIVE BATTERY

$20 rebate† on the purchase of an ACDelco Gold Battery or $10 rebate† on the purchase of an ACDelco Silver Battery

---
---
---
ACDELCO CABIN AIR FILTER

$10 rebate† on the purchase and installation of one ACDelco Original Equipment Cabin Air Filter or $7.50 rebate† on one ACDelco Gold Cabin Air Filter

---
---
---
ACDELCO ENGINE AIR FILTER

$10 rebate† on the purchase and installation of one ACDelco Original Equipment Engine Air Filter or $7.50 rebate† on one ACDelco Gold Engine Air Filter

TIRE PRICE MATCH GUARANTEE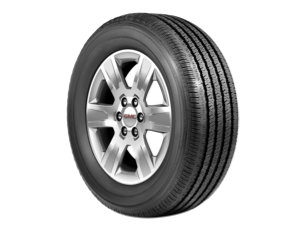 ---
Provide us with a better eligible price at the time of purchase, and we'll match it. Find a better eligible price within 30 days of the purchase, and we'll refund the difference.† Eligible tire brands: BFGoodrich®, Bridgestone, Continental, Dunlop®, Firestone, GeneralTM, Goodyear®, Hankook, Kelly, Michelin, Pirelli and Uniroyal®.

CURRENT TIRE MANUFACTURER OFFERS
These offers are available from the tire manufacturer when tires are purchased at a Chevrolet, Buick, GMC or Cadillac dealer. GM is not responsible for the processing or payment of these offers.

CONTINENTAL – Starts 06/22/2022, Ends 08/31/2022

HANKOOK – Starts 07/01/2022, Ends 08/07/2022

GOODYEAR – Starts 07/01/2022, Ends 09/30/2022

FIRESTONE – Starts 08/15/2022, Ends 09/15/2022

---
---
ENGINE AND TRANSMISSION OFFERS

---
---
GM GENUINE PARTS ENGINE, TRANSMISSION OR TRANSFER CASE

$200 rebate† on the purchase and installation of an eligible GM Genuine Parts Engine, Transmission or Transfer Case

REBATE CENTER
Visit the Rebate Center to submit your rebate form or check the status of your current rebate.
---
---
---
---
Earn 3 points for every $1 spent† with GM.
Redeem up to $225 per calendar year on paid GMC Certified Service, eligible accessories,† GM Genuine Parts and ACDelco parts.†