TIRE FINDER

Find the best tires for your GMC vehicle.

PARTS FOR YOUR GMC

Choose quality parts made for your specific vehicle.

SCHEDULE SERVICE

Your local Certified Service team is ready to help you optimize your GMC vehicle.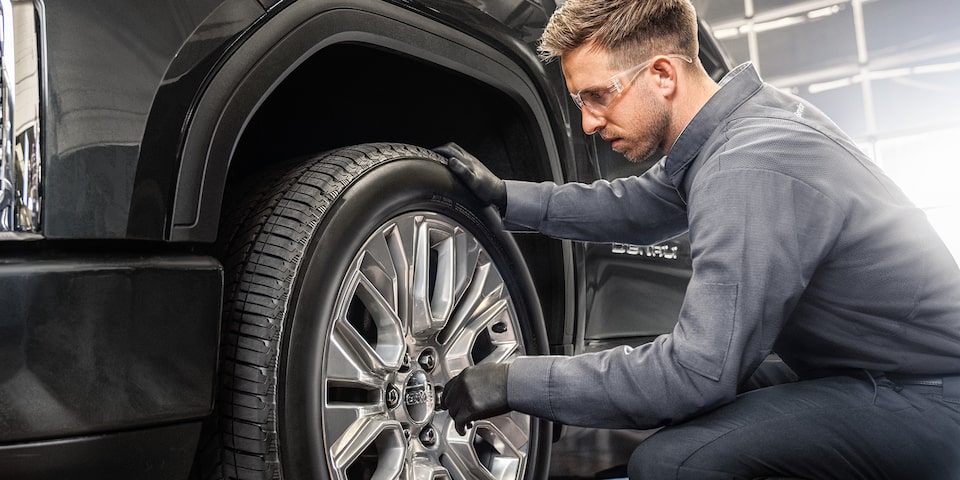 30-DAY TIRE PRICE MATCH GUARANTEE†

Provide us with a better eligible price at the time of purchase, and we'll match it on select tire brands. Find a better price within 30 days of the purchase, and we'll refund the difference.

---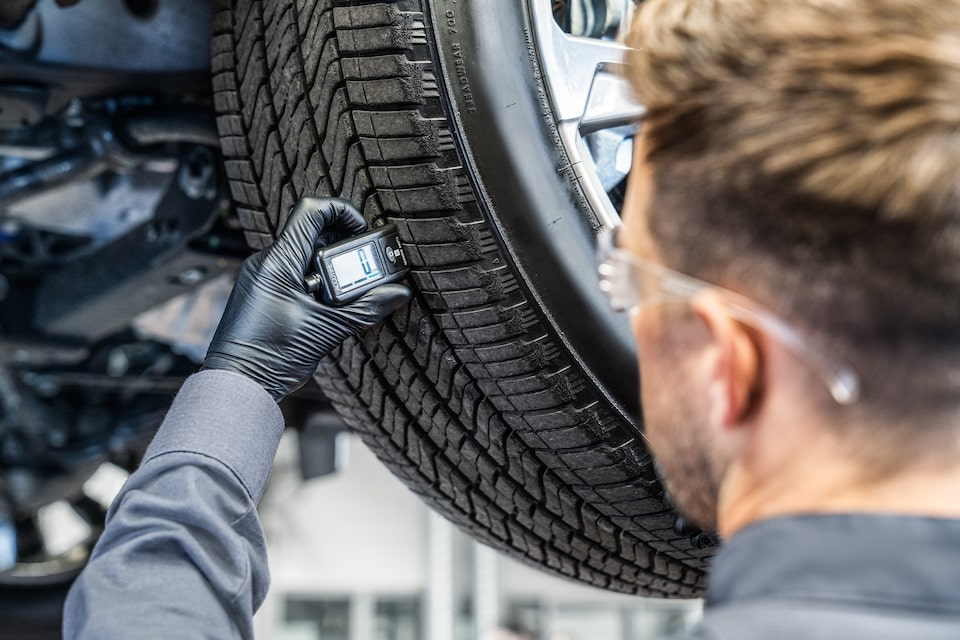 ---
TIRE WEAR TIPS
Make sure to maintain your tires and replace them when tread wear indicators or other signs like bulges, splits, cracked sidewalls, visible tire cord and punctures appear.
It's a good idea to check your tires at least once a month when your vehicle has not been driven for at least three hours or no more than one mile.
For most of North America, fall and early winter are important times to check the tire pressure of your GMC vehicle to ensure they are prepared for low temperatures.

CURRENT TIRE MANUFACTURER REBATE OFFERS

These offers are available from the tire manufacturer when tires are purchased at a GMC, Chevrolet, Buick, or Cadillac dealer. GM is not responsible for the processing or payment of these offers.

---
THE ONLY PARTS DESIGNED FOR YOUR GMC VEHICLE

Shop GM-designed, engineered and tested parts that are factory-made for your exact vehicle model.

---