---
The world is now the home of two revolutionary all-electric supertrucks—the HUMMER EV Pickup and the HUMMER EV SUV.

---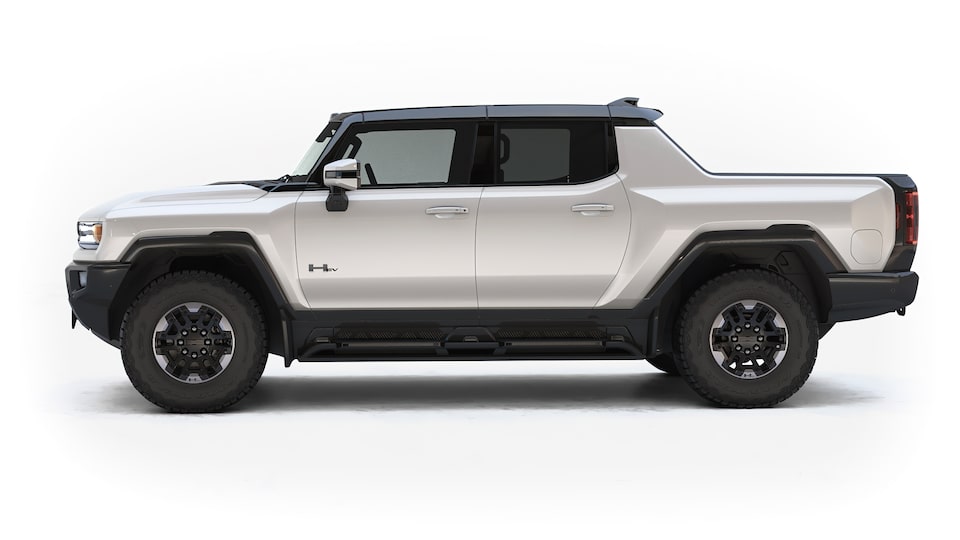 HUMMER EV Pickup dominates virtually any terrain with revolutionary features and capabilities.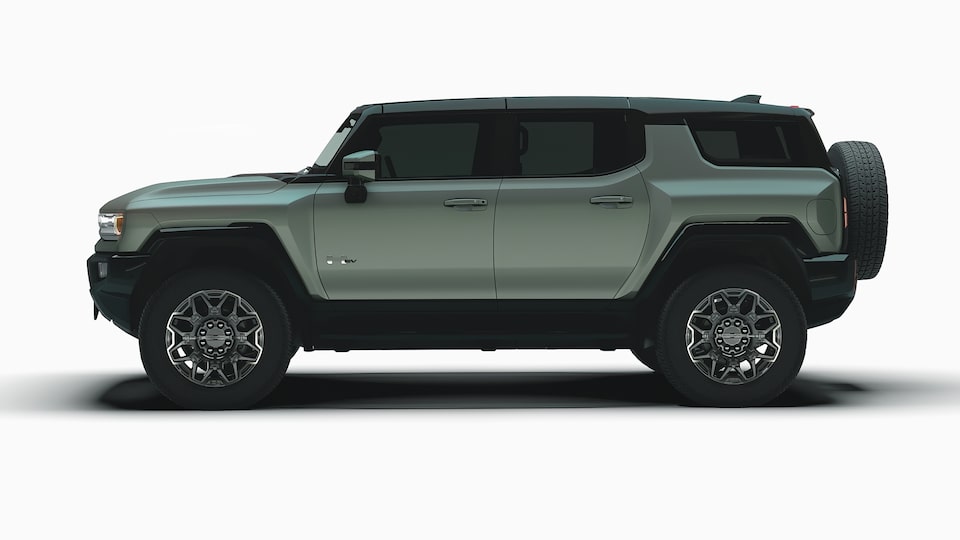 HUMMER EV SUV combines the features of the HUMMER EV Pickup with the versatility of an SUV.

---
The reservation gets you one step closer to owning a HUMMER EV by securing your place in line to submit a vehicle purchase order. When we reach your place in line for your selected configuration, you will be contacted by your selected dealer to complete and submit your purchase order, which is expected to occur several months before your scheduled vehicle production date.

Yes, your fee is refundable if you cancel your reservation prior to completing and submitting your purchase order. You may cancel your reservation by contacting your selected dealer or by calling 833-HUMMER-EV. After your cancellation request is approved, please allow up to 7 business days for refunds to be processed.

Reserve yours today through the online reservation process. The simple process will walk you through a few easy steps: choose your trim, choose your participating dealer, enter your information, and confirm your reservation agreement. Limitations may apply.
Please make sure you are you hitting the "View Dealers" button. Doing so will populate a list of your closest participating dealers. HUMMER EV Reservations are available only in the 48 Continental United States and Hawaii.

Your selected dealer will contact you when it is time to order your vehicle. At that time, you will complete a purchase order at your chosen dealer, which confirms your order details such as the model year, color, trim options, price of your vehicle, and an estimated delivery date.

If you were directed to a "Thank You" web page after submitting your reservation then your reservation was successfully submitted. You will also receive a Reservation confirmation email within 24 hours.

Reservations are stored sequentially in the order they were received. Your reservation will be fulfilled based on availability of your chosen configuration and vehicle production. GMC HUMMER EV Pickup production begins in Fall 2021 and SUV production begins early 2023. Vehicle production schedule is dependent upon numerous variables, including trim and option selections. Your selected GMC HUMMER EV dealer will contact you to provide delivery detail timing once your vehicle is ready to be built. Specific details regarding vehicle production timelines are not currently available at this time.

GMC expects HUMMER EV Pickup production to begin Fall 2021 and HUMMER EV SUV production will begin early 2023. When your vehicle is about to be produced you will place your purchase order with your selected dealer and receive approximate timing for delivery.

To get on the Edition 1 waitlist, you will need to reserve another GMC HUMMER EV trim and check the "Edition 1 Waitlist" box on the Reservation Agreement step. You will then be contacted if/when an Edition 1 production slot becomes available.

It will take up to 24 hours to receive your HUMMER EV reservation confirmation email.

Your reservation agreement is available and can be printed or saved at the end of the online reservation process. If you did not save or print your reservation agreement at the time you submitted your online reservation, you may contact your dealer for a copy of your reservation agreement.

Your Reservation ID can be found on the Thank You web page and in your reservation confirmation email. If you cannot locate it, please contact 833-HUMMER-EV.

Please close your browser, clear your cache and try again.
BACK TO TOP