---

---
Your new GMC comes with a standard 3-year/36,000-mile† limited warranty. Or you can choose the 5 year/60,000 mile† GMC Extended Limited Warranty†.
LOCATE A DEALER
---
Available for new vehicles only at the time of vehicle purchase

No deductible

Backed by General Motors, no third-party involvement
Vehicle maintenance and repair performed by GMC Certified Service experts who know your vehicle best

Cannot be canceled, but is fully transferable to subsequent purchasers, should you sell your vehicle
---
COVERAGE AFTER 36,000 MILES
An industry first, GMC Extended Limited Warranty is backed by General Motors and harmonizes Bumper-to-Bumper and Powertrain coverage on most vehicles.† Should a warranty repair be needed after 36,000 miles, the entire vehicle is warranted for repairs, including parts and labor, to correct defects in materials or workmanship, excluding routine maintenance.
LOCATE A DEALER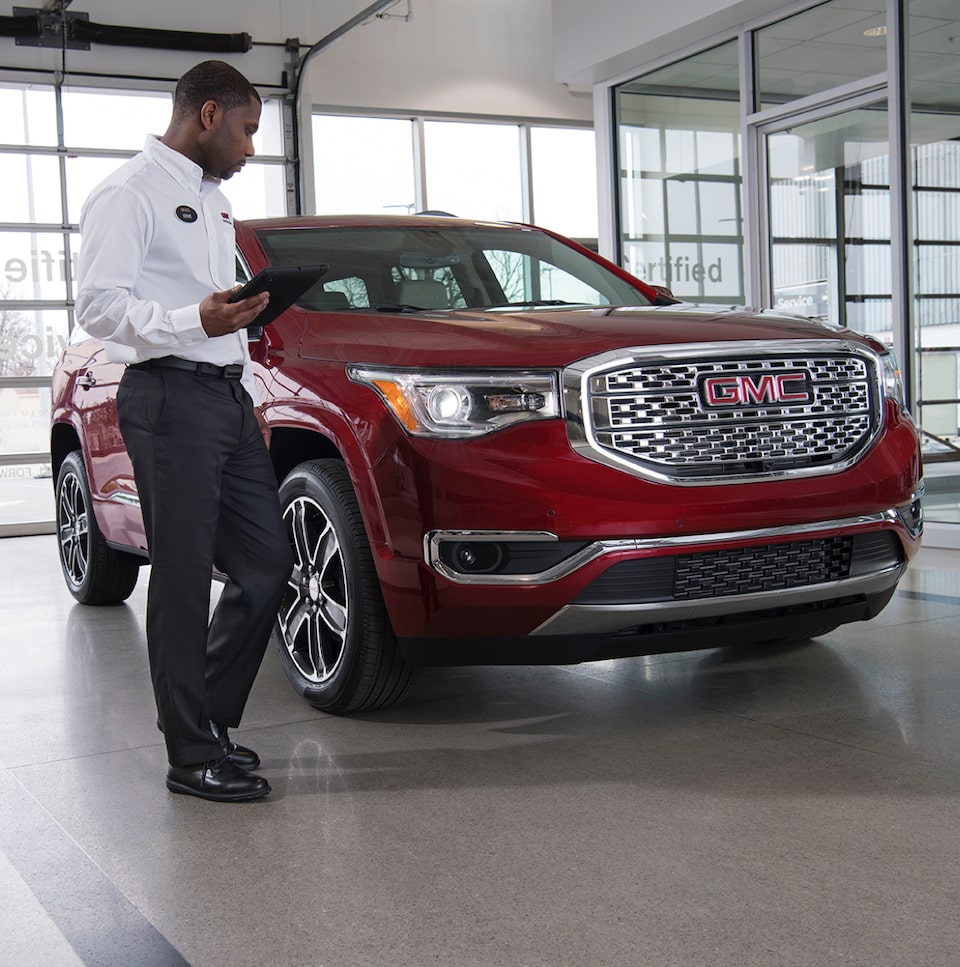 Your new GMC comes with one factory-included maintenance visit (oil change, tire rotation, and inspection) that must be used within the first year of ownership. For all vehicles 2019 and newer, you can choose to extend the factory-included maintenance with the purchase of Extended Factory Maintenance†. This provides three additional maintenance visits (oil change, tire rotation, and inspection), for a total of four, to be used within the first 2 years of vehicle ownership.†

LOCATE A DEALER