HOW TO USE ADAPTIVE CRUISE CONTROL

Difficulty Level: Novice | Time Required: 2 Minutes | Tools Required: None
---
If your vehicle has this available feature, Adaptive Cruise Control† allows you to automatically follow a detected vehicle ahead at a driver-selected following gap. You can always override the feature and take control.

---
HOW TO GET STARTED WITH ADAPTIVE CRUISE CONTROL

1. To turn the feature on, press the cruise control ON/OFF button on the steering wheel. When the system is turned on, you'll see a white ADAPTIVE CRUISE CONTROL icon in your cluster display or on your Head-Up Display, if your vehicle has that feature. The icon may look like a speedometer with a vehicle on top of it or an arc with a small triangle pointing through it.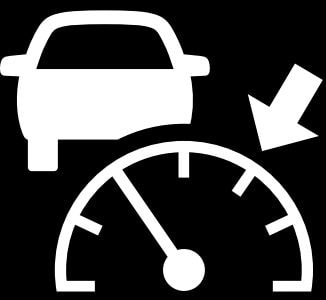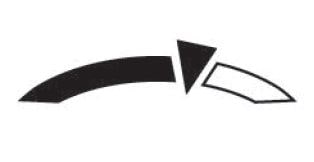 2. To choose a cruise speed, press the SET button while driving at the desired speed. The white ADAPTIVE CRUISE CONTROL icon will change to green, which means the system is in use.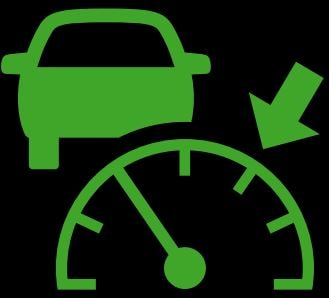 SETTING THE GAP
1. Select a following gap between your vehicle and the vehicle ahead using the GAP SETTING button on the steering wheel. The current gap setting will display briefly on the instrument cluster and Head-Up Display if equipped.
2. Each press of the GAP SETTING button cycles through Far, Medium or Near gap settings.

3. Remember, you're picking a following time. That means the following distance will vary based on how fast you're driving. As you speed up, the farther back you'll follow since it would take a greater distance to slow down or come to a stop.

4. Select the GAP SETTING that best fits your driving style, the current traffic and the weather conditions.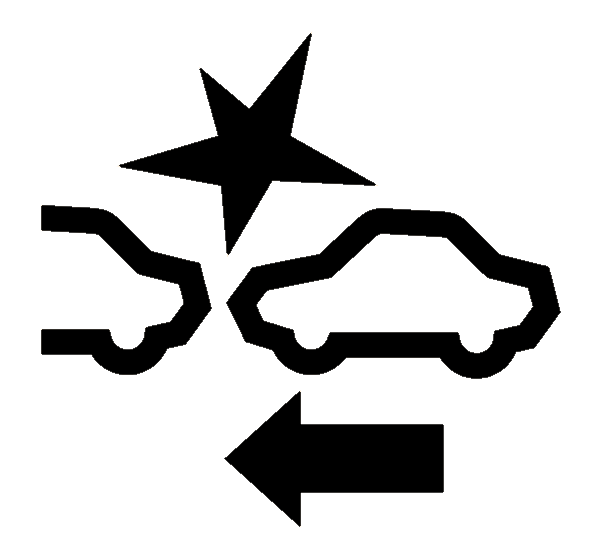 SET AT STANDSTILL

On some vehicles, you can set an Adaptive Cruise Control speed while you're stopped (the system must be on, you must apply the brake pedal and your vehicle must be in FORWARD gear).
1. Press the SET button while your foot is on the brake to turn on the feature.

2. You can change the set speed, still with your foot on the brake, by pressing the "+"/RESUME or "-"/SET button repeatedly until the system shows your desired speed.

3. Then, take your foot off the brake, and the vehicle will hold its position. Once traffic moves, press the RESUME button and the vehicle will automatically accelerate to your set speed or following gap if a vehicle is detected ahead.

SWITCHING BETWEEN CRUISE CONTROL MODES

On some models, you can switch between Adaptive Cruise Control and cruise control. Here's how:

1. Press and hold the CANCEL button.

2. After a brief time, the icon in the cluster will switch modes. You can then let go of the button.

3. You'll see a message in your Driver Information Center (DIC) that you have switched between cruise control and Adaptive Cruise Control. Then, check which CRUISE CONTROL icon is displayed before you set the cruise control speed and start using the system.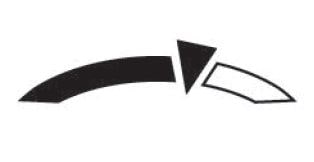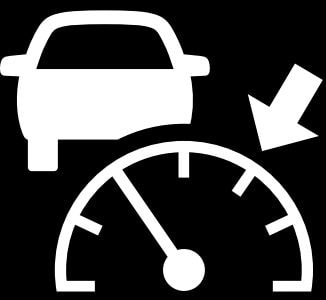 CANCELING ADAPTIVE CRUISE CONTROL

If you want to stop using Adaptive Cruise Control, you can:

Tap the brake pedal
Press the CANCEL button
Press the cruise control ON/OFF button
ADAPTIVE CRUISE CONTROL OVERRIDE

If you press the accelerator pedal while the system is in use, automatic braking won't occur. You'll get a message in the cluster display, or the green ADAPTIVE CRUISE CONTROL icon will turn blue, indicating that Adaptive Cruise Control automatic braking is temporarily disabled until you release the accelerator pedal.

You should read your Owner's Manual to learn more about the limitations of the system.

SAFETY CONSIDERATION WHEN USING ADAPTIVE CRUISE CONTROL

The system can only brake so much. Your complete attention is always required while driving.

Adaptive Cruise Control does not steer your vehicle. You must always be in control of vehicle steering.
The system may not react to parked, stopped or slow-moving vehicles. You should always be ready to take action and apply the brakes.
Don't use the system on winding or hilly roads, on freeway exit or entrance ramps, or when trailering (if Adaptive Cruise Control with trailering is equipped). In these driving conditions, the system may not detect the vehicle ahead.
The system can't detect traffic lights or traffic signs, so you still need to brake when necessary at intersections and lights.
RELATED LINKS AND RESOURCES
Q&As
Yes. It's important to keep the windshield clean for the camera to work properly and to keep the front grille and bumpers clean for the radar sensors to work properly. Read your Owner's Manual for cleaning instructions.

---
Bad weather that affects road surface traction or visibility may impact its performance. Also, if the forward-looking camera or radar sensors are obstructed in any way, the system will not perform as expected. Adaptive Cruise Control systems may not perform as expected where lighting is poor or when following vehicles with unusual shapes.

LOOKING FOR SOMETHING ELSE?

NEED MORE HELP?
Communicate with one of our specialists.

---
To find out if your vehicle has this feature, contact your dealer or refer to your vehicle's equipment list. Please check your Owner's Manual for more information about features.