---
---
---
---
SEE WHAT'S UNDER THE HOOD

---
Efficient, responsive and powerful — get familiar with GMC's available Duramax Turbo-Diesel engine capabilities.

---
6.6L DURAMAX TURBO-DIESEL V8

AVAILABLE ON SIERRA HEAVY DUTY
2023 SIERRA HEAVY DUTY

TORQUE

910 LB.-FT.

AUTOMATIC TRANSMISSION

ALLISON® 10-SPEED
AXLE RATIO

3.42

---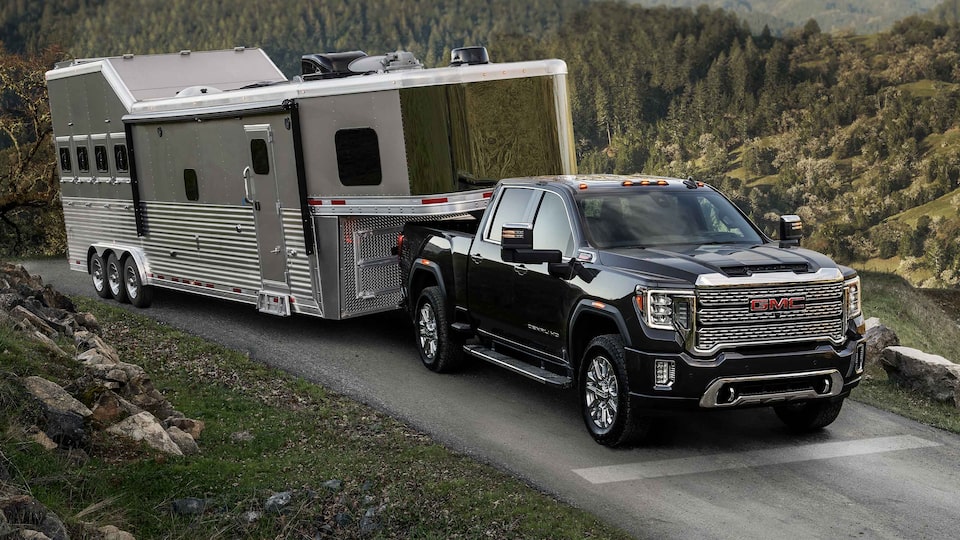 CAPABILITY WITHOUT COMPROMISE

Sierra has built a reputation for incredible performance, especially when it comes to diesel heavy-duty trucks. GMC's legendary available Duramax diesel engine and Allison automatic transmission continue to offer the ultimate in pulling power. The 6.6L Duramax Turbo-Diesel V8 delivers an impressive 445 hp and 910 lb.-ft. of torque. And with closer gear spacing, the Allison 10-speed Automatic Transmission allows the engine to operate in an optimal range at all times with varying load and terrain conditions.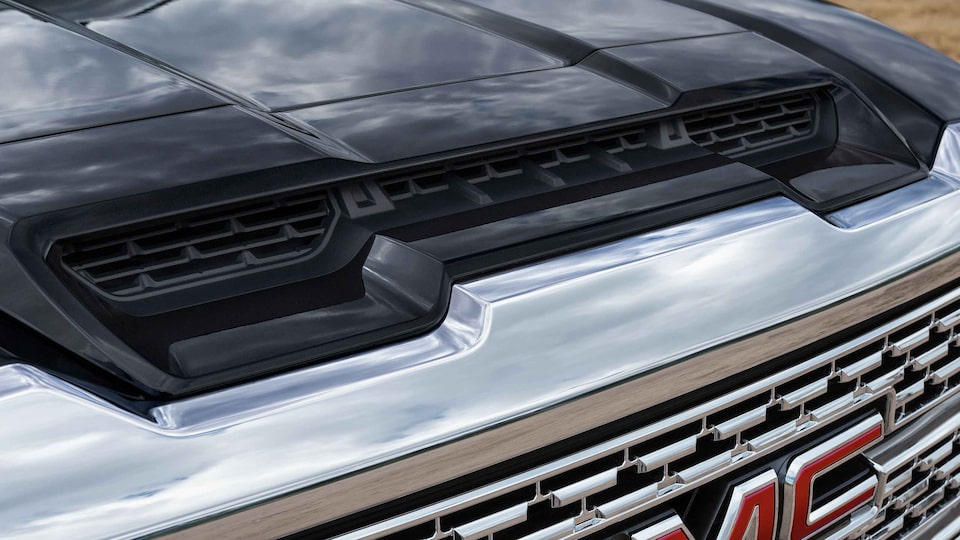 OPTIMIZED ENGINE PERFORMANCE

The dual-path intake system draws dense, cool air through both the hood scoop and the larger grille to enhance engine performance. And to help maintain optimal operating temperatures, Sierra Heavy Duty models equipped with the available Duramax Diesel feature an integrated engine after-run cooling function. This function can continue to idle the engine after extended and exhaustive periods of use, allowing for proper cool-down of vital underhood components.

---
3.0L DURAMAX TURBO-DIESEL

AVAILABLE ON SIERRA 1500 AND YUKON

Some features shown may have limited, late or no availability. See dealer for feature availability.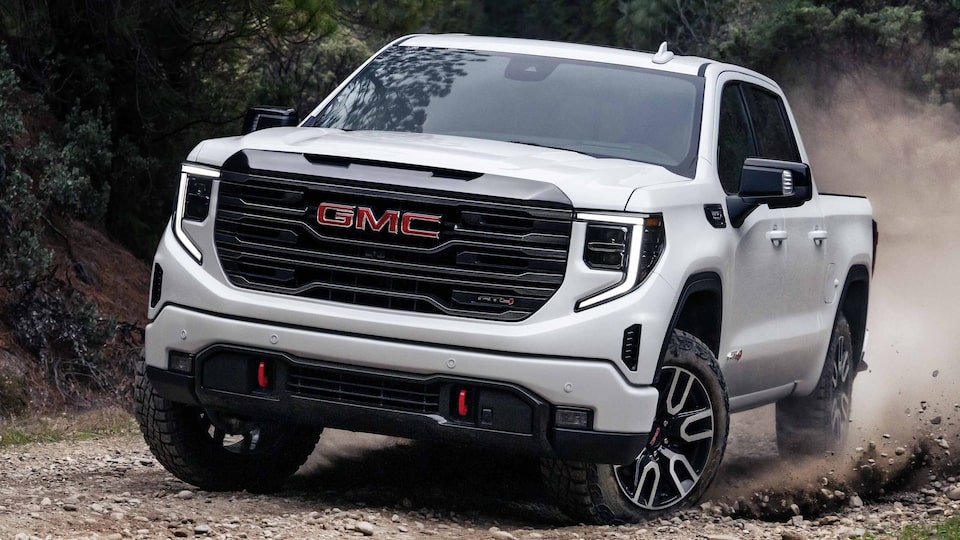 2023 SIERRA 1500

BEST-IN-CLASS† DIESEL HORSEPOWER

BEST-IN-CLASS† TORQUE

495 LB.-FT.

AUTOMATIC TRANSMISSION

10-SPEED
AXLE RATIO

3.23

AVAILABLE MAXIMUM HIGHWAY MILE RANGE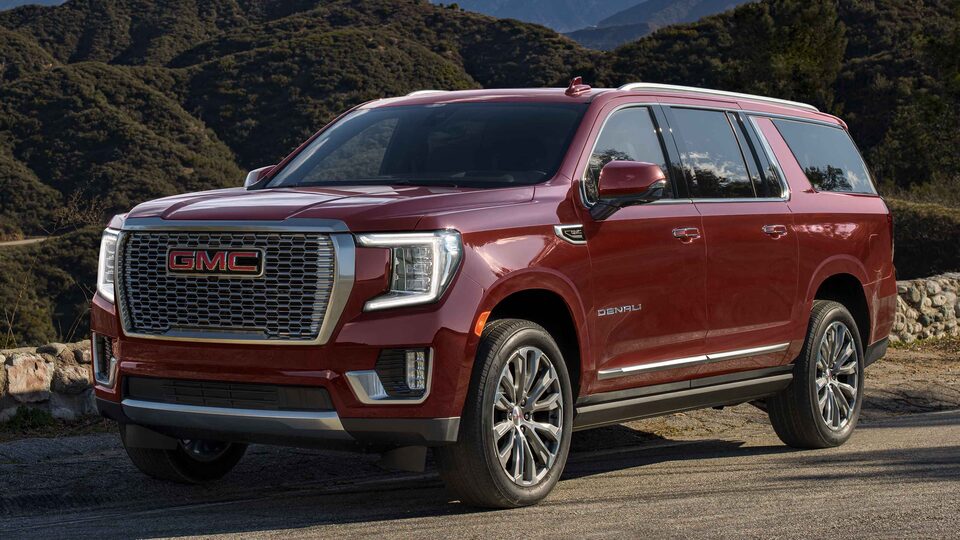 2023 YUKON

TORQUE

460 LB.-FT.

AUTOMATIC TRANSMISSION

10-SPEED
YUKON

AVAILABLE MAX HWY RANGE OF

YUKON XL

AVAILABLE MAX HWY RANGE OF

AXLE RATIO

3.23

---
POWERFUL PERFORMANCE

Available best-in-class† diesel horsepower of 305 outpaces rival diesel engines in capability. The second-generation 3.0L Duramax Turbo-Diesel engine is now enhanced thanks to several key component upgrades including new steel pistons with a revised combustion bowl, retuned turbo compressor, new fuel injectors and improved temperature control features. The vetting included observing how the 3.0L Duramax Turbo-Diesel would perform in extreme driving and adverse weather conditions.

EXTRAORDINARY EFFICIENCY

GMC didn't stop at just technology aimed at fuel delivery. The 3.0L Duramax Turbo-Diesel also has a lightweight all-aluminum engine block, which results in a 25 percent savings in mass over a comparable cast iron engine block. With the 3.0L Duramax Turbo-Diesel and Yukon, you'll experience great power with a broad torque band, all without a compromise in efficiency.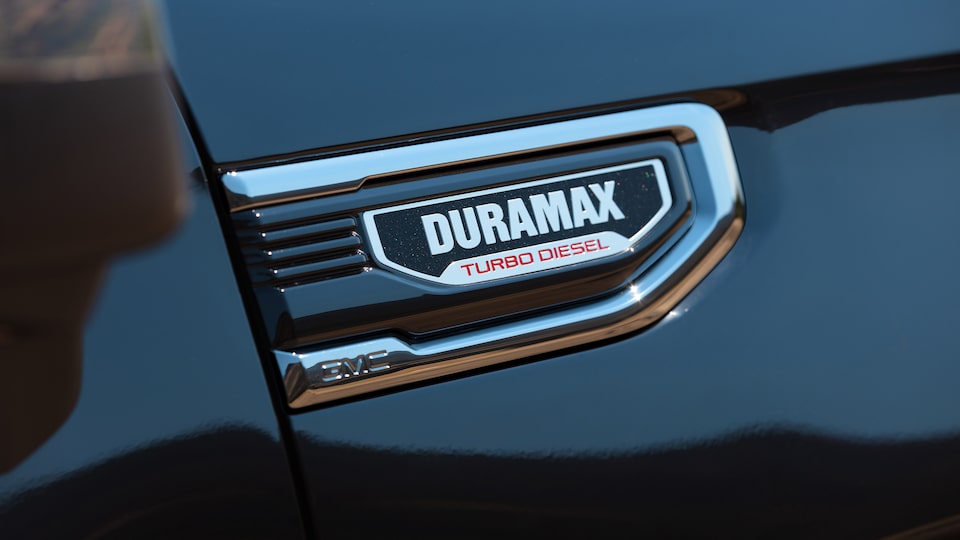 REMARKABLY QUIET

Diesel engines are often marked by their distinctive rumbling sound; don't expect it from Yukon's 3.0L Duramax Turbo-Diesel. Featuring an inline 6-cylinder architecture, the engine gives you a quiet and smooth cabin experience. This engine configuration offers the ideal balance of primary and secondary forces so only two camshafts and their associated valvetrain components operate at one time. This not only eliminates the need for using balancing shafts, but minimizes friction.
---
---
---
GMC VEHICLES WITH AVAILABLE DIESEL ENGINE

---
DURAMAX DIESEL ON GMC LIFE

---
---