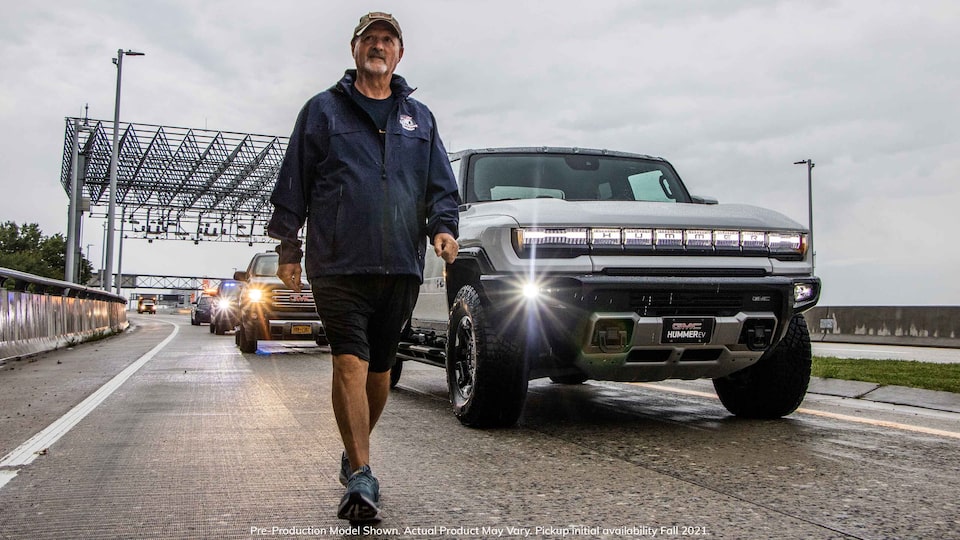 TUNNEL TO TOWERS FOUNDATION MARKS 20 YEARS OF DOING GOOD 
It's been 20 years since FDNY Firefighter Stephen Siller made the ultimate sacrifice after hearing the news that airplanes had struck the World Trade Center.

Siller, who had just finished his shift, was on his way to play golf with his brothers when he heard the reports over his scanner. He turned his truck around, strapped 60 lbs. of gear to his back and ran through the Brooklyn Battery Tunnel to the World Trade Center. The 34-year-old father of five would give his life that day, along with 342 other New York City firefighters.

Today, Siller's sacrifice and legacy are honored by the Tunnel to Towers Foundation, a nonprofit established by his siblings to honor America's greatest heroes. Its signature event is an annual 5K run and walk that retraces Siller's final footsteps on September 11.

This annual race has helped the Foundation raise more than $250 million, providing mortgage-free homes for veterans or first responders and their families. A portion of these homes are specially designed for veterans or first responders who have been disabled from a catastrophic injury.

To mark its 20th anniversary, Tunnel to Towers is hosting a series of events to inspire Americans to come together in unity and honor the 2,977 lives lost on September 11, 2001. GMC is proud to have provided sponsorship for these events, including:
The NEVER FORGET Walk: Tunnel to Towers Chairman and CEO Frank Siller took part in the six-week-long journey from Washington D.C. to Ground Zero in New York City. Frank's walk began on Aug. 1 at Arlington Fire Station Five. He passed through six states before reaching Ground Zero on Sept. 11.
The NEVER FORGET Concert: Held on Aug. 21, the music tribute celebrated our nation's heroes. Proceeds from the concert directly supported Tunnel to Towers.

9/12 Reading of the Names: On Sept. 12, a first-of-its kind name-reading ceremony for all those who have died from a 9/11-related illness was held at Ground Zero.

Veterans Day Reading of the Names: A second name-reading ceremony will be held on Veterans Day (Nov. 11) at the Lincoln Memorial to honor the more than 7,000 military personnel who have died since September 11, 2001.

The annual 5K Run & Walk NYC: The marquee event was held on Sept. 26. Visit the Tunnel to Towers Foundation site for more information.
In addition to these events, Tunnels to Towers is on a yearlong mission to deliver 200 mortgage-free homes to our nation's heroes and their families throughout 2021.

To learn more about these events or how to get involved, visit the Tunnel to Towers Foundation's webpage.
---
RELATED STORIES